Permanent Makeup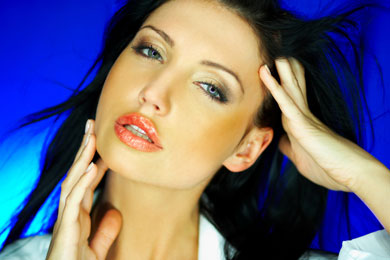 Permanent cosmetic makeup is an aesthetic procedure similar to tattooing, designed to benefit anyone who wishes to have a natural enhancement to their appearance without the use of makeup. Some of the other names this process is known by include micropigmentation, dermagraphics, or micropigment implantation. It can be used for eyebrows, eyeliner above and below, eyelashes, lip lines, full lip color, scar camouflage, beauty marks, or as an imitation of hair.
Before undergoing any type of elective procedure, you should feel extremely comfortable with the doctor or aesthetician performing the work. Ask to see examples of previous work and be sure the office is clean and sterile.
Many individuals choose to undergo tattooing in its various forms. For some, it is an aesthetic choice or an initiation rite. Some choose permanent makeup as a time saver or because they have physical difficulty applying regular, temporary makeup. For others, tattooing is an adjunct to reconstructive surgery, particularly of the face or breast, to simulate natural pigmentation. People who have lost their eyebrows due to alopecia (a form of hair loss) may choose to have "eyebrows" tattooed on, while people with vitiligo (a lack of pigmentation in areas of the skin) may try tattooing to help camouflage the condition.
Want to save time each day
Have sparse, platinum, or half eyebrows
Have ultra-sensitive eyes
Have sparse lashes
Wear contact lenses
Have visual impairment or limitations
Are allergic to regular cosmetics
Have unsteady or arthritic hands
Often engage in strenuous activities
Want the convenience of make-up that won't smear
Are fashion conscious
Have to look their best in the professional world
Want to always look naturally beautiful
Suffer from Alopecia (absence of hair)
Have scars resulting from accidents or surgery